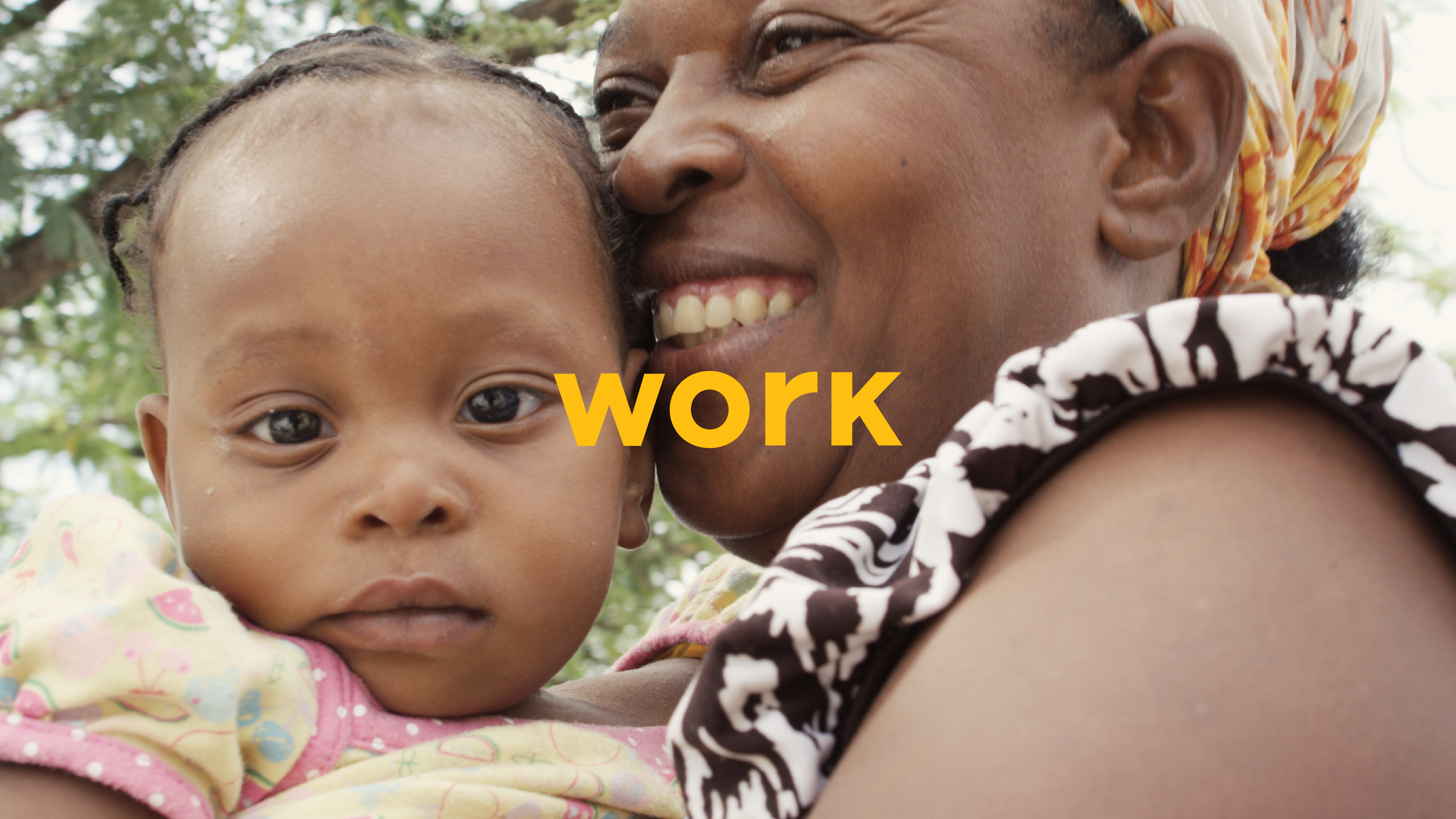 WORK
// Identity System

Branding
Marketing
Creative/Art Direction
Accompanying families out of poverty through good, dignified jobs.

Challenge
For the first six years, WORK, formerly known as Team Tassy, spent their time learning from our families, building the wrap-around service model that now lays the foundation for their accompaniment process, and also piloting job programs. They've made more than a few mistakes, and taken lessons learned to strengthen programs. This process also built muscles to move into the next chapter, to create, train, and place our families into dignified work.
It's important that WORK is able to accompany a family member all the way to the end. The Team has been mindful and deliberate about how to expand services so the resources that supporters donate are spent effectively. Working in small cohorts of families enabled WORK to do this while ensuring future sustainability. This philosophy guided them to their community model of moving one block at a time, accompanying families to dignified work fully and completely.
Solution
Focus is key. After an arduous branding process with multiple designers, WORK turned to me to take the rebrand to the finish line. We created a holistic brand identity system and continued to drive the brand forward in support of fundraising goals through events, brand architecture, internal and external brand messaging/communications, and more.
After a year of consulting, I joined the team full-time for 2 years to continue driving the brand visually and as a part of the Engagement Team (fundraising). During my time at WORK, we raised over a million dollars for our families in Haiti.
Related Projects
Run Across May
PRIMARY WORDMARK
The wordmark is designed to be bold and modular, representing the "building blocks" that WORK provides for their network of families. The lowercase "wor" is a call to Work's simple vision and mission, always clear and actionable. The uppercase "K" symbolizes the strong and dignified outcome for the families that are a part of the community.

SECONDARY LOGO:
The WORK Approach
This secondary Logo is the dynamic version of the Primary Wordmark and can be applied to assets where WORK is working—such as, but not limited to, newsletters and merchandise. As a more illustrative lockup, it can be used for decorative purposes as well. It visually personifies and is named after the Work approach: block-by-block, building/creating, growing stronger everyday, building momentum.

Unified Social Media Presence
Oversaw and assisted in managing social media channels, resulting in a 5% increase in engagement the first year.
Pitch Deck Overhauls
For the Engagement Team and internally. Assisted in hitting a major organization goal of $1 million in donations. Sponsorship and partnerships included Nike, Puma, UPMC, Liquid IV, Ciele, and more.
See how
WORK
engages to fight poverty through dignified jobs.