e.l.f. Baecation

//Case Study

Branding
Experiences
Marketing
Production

CHALLENGE

e.l.f. wanted to launch

Beauty Shield

, an all-new skincare line powered with antioxidants and SPF to help protect your skin against environmental aggressors. A2G provided the perfect testing ground.

RESULTS

As lead graphic designer at A2G (now a Duncan Channon company), I was responsible for developing the experience's name, visual identity, and producing the environment experience for client e.l.f. Cosmetics' influencer trip to Coachella. The trip was created to promote their new

product,

Beauty Shield

(a brand new skincare collection to protect and prevent against environmental aggressors).

Summer festival season was fast approaching and what better place to showcase the product benefits than the harsh desert conditions of Coachella where there's a thin line between hot and hot mess. So we tapped a diverse group of beauty influencers to join e.l.f. for the exclusive first look as the brand's special guests for the festival's opening weekend.
The action-packed weekend was hosted at The Amado, an Instagram-worthy property in the heart of Palm Springs. Upon arrival, influencers checked into private units stocked with their favorite foods and e.l.f. products. Dinner that night was hosted by the VP of Brand, and the Global Artistic Director, who previewed Beauty Shield and gifted the yet-to launch products to our guests. Friday was spent poolside—and then the concert began.

Room drops and personalized gifts were provided as surprise & delight throughout. e.l.f. leveraged the weekend for PR meetings, social giveaways and a photo shoot for product and brand marketing assets that featured the influencers. Overall, the seasonally relevant conversation easily outperformed expectations for social reach and engagement on influencer and brand channels alike and received an exclusive in the Zoe Report with over a million visitors per month.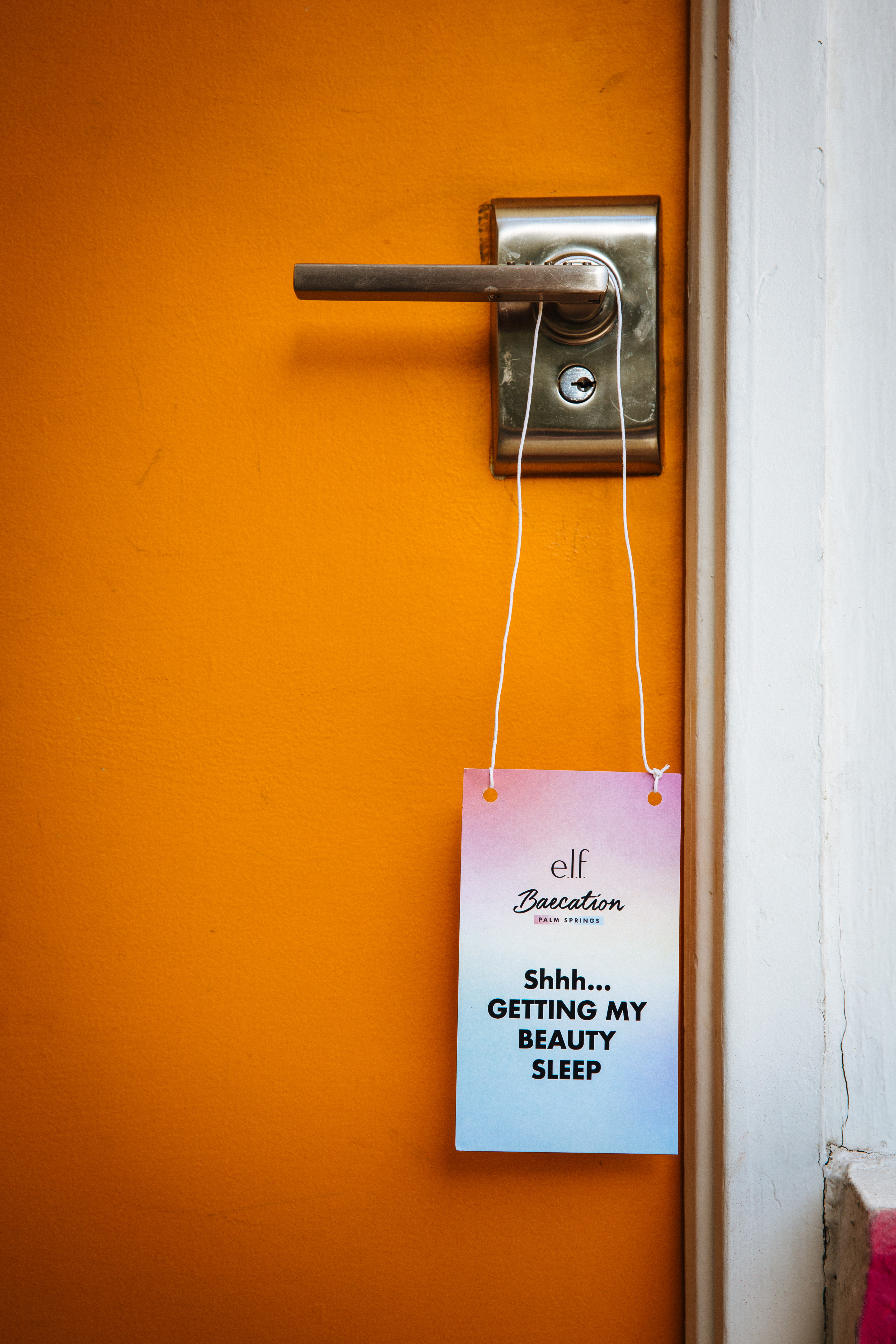 PROCESS, INSPO, DETAILS