DESIGN CHALLENGES


Personal Projects




Celebrating community while exploring pure creativity.


Sometimes I take part in monthly, themed design challenges within the creative community I'm a part of. We pair up with another creative to make a unique asset for the other based on their personalities.

These are the results.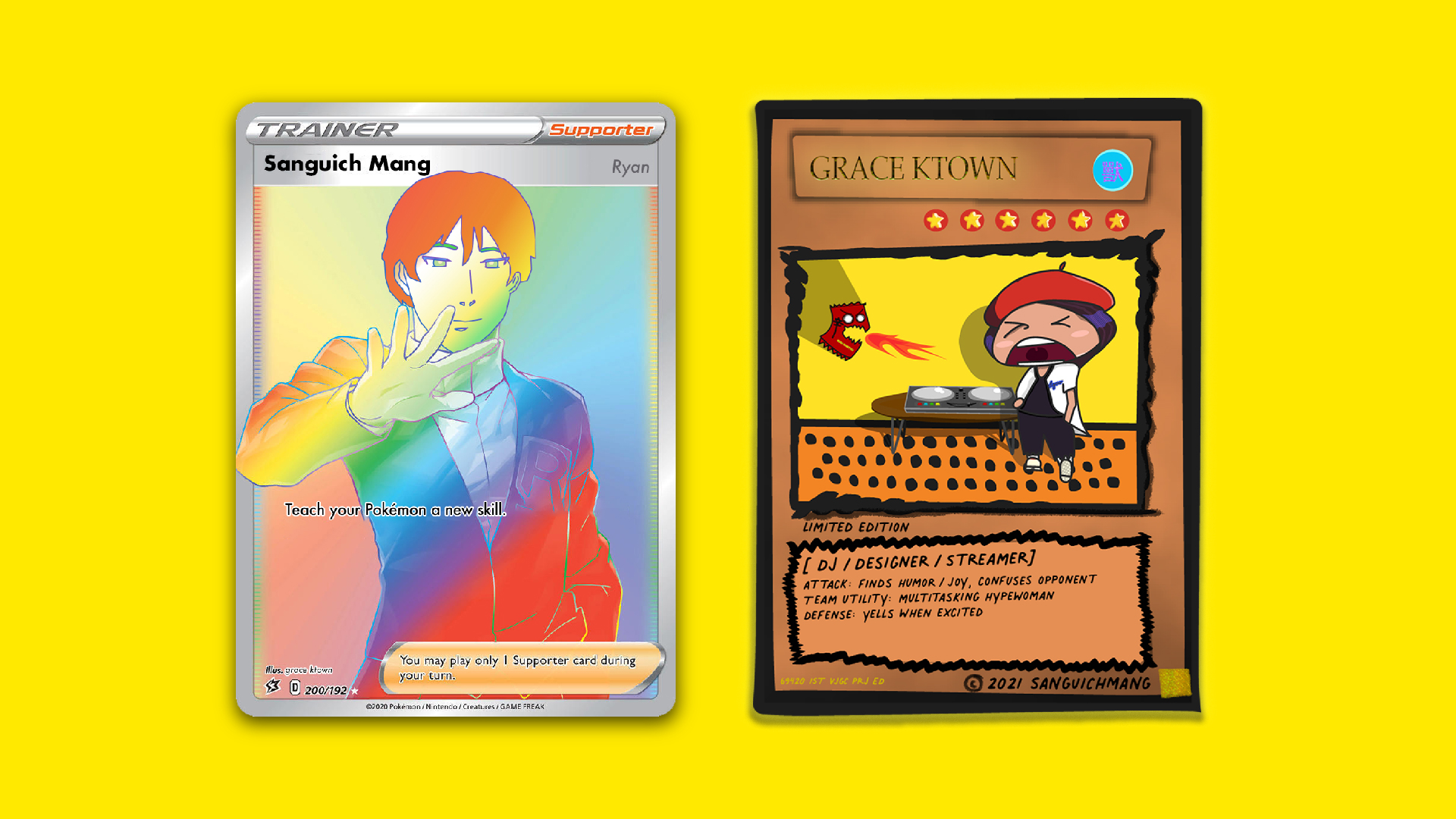 TRADING CARD
It's great to see that people young and old are still into trading cards. It's a pleasure to see people cater to their interests and inner child unapologetically. To celebrate this, we created a card to celebrate each other in trading card form.
MOVIE POSTERS
We're the main characters of our own story. Through character development, cinematography, or pure mayhem of action or romance, we fall in love with films. We chose our favorite film and our partner made us the main character in poster form.
VINTAGE RAP TEE
We go to shows or conventions and grab merch to commemorate the occasion and wear that thing until it has holes in it and the graphics fade and then 30 years later it sells for $269 at Rose Bowl Flea Market. With this project, we creating T-shirts of each other on it in a vintage rap tee style. (Partner DNF).
DESIGN CHEF/DESIGN B2B WITH @VEEEJZILLA
One person starts the poster, spends 30 minutes on it, passes it on to their partner, they spend 30 minutes on it, and we repeat at least 2 times. The possibilities are endless, and actually collaborating was fun!